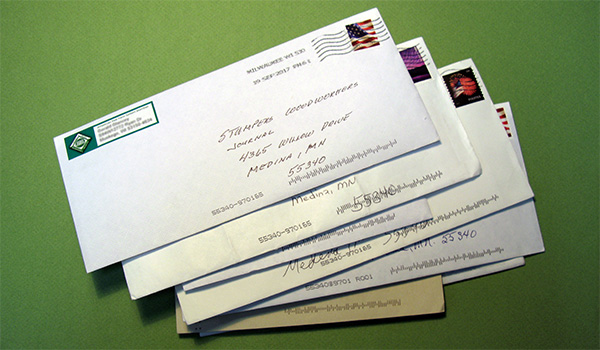 We heard from several readers who had comments about Black & Decker's purchase of the Pentair Tools Group, which was covered in our last eZine. While Tom Harris just wants us to keep him up-to-date on what's happening with the merger of brands like Porter-Cable, Delta and DeWalt into one company, other readers were more dire in their assessments: "Nothing good can come from this!" Mike Howell says. Jim Sutton hopes that the cost savings predicted by Black and Decker chairmanNolan Archibald "don't portend dropping any tools that are 'redundant' between the two lines, thereby reducing the choices available to buyers." Roger Davies' primary concern is manufacturing jobs leaving the U.S. to go overseas. And Samuel Yearwood says that, "When any company holds a consolidation over us (the consumer) we lose. We just pay more."
A couple of different readers have some additional suggestions for the questioner who wanted training in finish carpentry and wrote to our Q&A section. Phil Phillips says he remembers seeing advertisements for home study courses that might be of help. Dennis Saner suggests that the questioner post his own advertisement within his community, and look fo r an older, more experienced mentor among his neighbors or his church.
The reaction to the story on Rockler Woodworking and Hardware's store expansions mostly brought comments from people who wished they had a woodworking supply store in their area. Elaine Suarez bemoaned the gap she found in this kind of resource in western New York, while Dusty Griggs said it would be nice to find a woodworking store between St. Louis and Denver, and Texas and the Canadian border, that did not require an all-day drive an an overnight stay to visit.
Finally, John Crawford shared some interesting information after reading about Does Age Make Wood Harder?. He is writing from Australia, where he says they can get trees which take up silicon from the soil. "In one instance, we were trying to slab a gum tree approximately 1.2 meters in diameter and had to sharpen the Skil 084 Chainsaw after every 30 to 40 millimeters of cut. The next tree, only half a mile away, was OK." Since then, John has heard of sawmills dumping as waste logs that have taken up silicon because they would not be profitable. Jim Slosson adds that, in the Pacific Northwest of the U.S., it is well-known that Douglas fir gets harder and more brittle with age.