Pride and Woodworking
Many know the proverb about pride and falling. Let me say that it is applicable in the realm of woodworking, too. As someone who has spent thousands of hours woodworking in my life, I have come to consider myself very skilled. And sometimes (recently in fact) that hubris leads to problems that puncture my ego quite effectively.
A short while ago, I was chopping some mortises through the face of a soft maple board. I used a mortising machine outfitted with a 1/2″ hollow mortising chisel. The catch was that I needed the mortise to be 3/4″ square. Rather than change over to a 3/4″ hollow chisel, I decided just to chop away with the smaller chisel. That was a mistake. Despite my exalted skill level, the laws of physics are immutable. The mortises were inconsistent and amateurishly executed. A sharp bench chisel, elbow grease and a blue cloud of blue words cleaned up the mistakes.
Lesson learned…again.
Rob Johnstone, Woodworker's Journal

Video: Sawing Through Dovetail Pins
Ernie Conover explores how to cut through dovetail pins by hand. You'll learn how Ernie likes to clamp the work pieces to the bench, how he saws the sides of the pins and how he sets up to chisel out the waste.
Explore more of Ernie's dovetail making process with his Premium Video Series. This series is free for subscribers of the Woodworker's Journal print magazine.
Ian Kirby Turns 90
Master woodworker
Ian Kirby
marks 90 years and still going as we take a look back at some of his time with Woodworker's Journal.
Premium Project: Hideaway Bed
Hardware from Create-A-Bed makes this
twin-size sleeper
both easy to build and stow against a wall. This project is free for magazine subscribers!
Premium Project: Old-Fashioned Music Box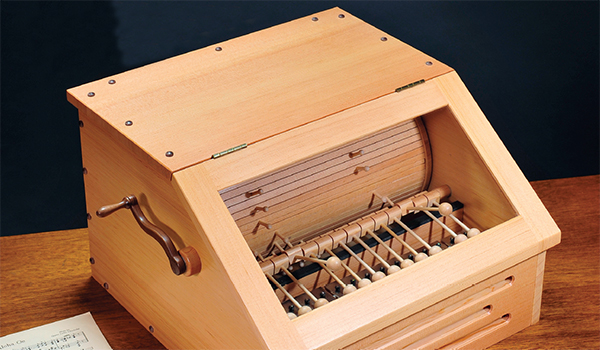 This hand-cranked
music-making machine
taps out a short tune on a xylophone. This project is free for magazine subscribers!
From Our Sponsor

Sale prices expire 9/29/2022 unless otherwise listed. To get free shipping, simply place your order of $49 or more at Rockler.com by clicking any link above or entering the promotion code at the top of this email at checkout. Additional shipping charges will apply for select over-sized items, express orders, and orders to Alaska, Hawaii, Guam, Puerto Rico, and the Virgin Islands. This offer does not apply to international customers. This offer cannot be combined with other offers, applied to previous orders. Some offers available only online. Not all items available at retail stores. Offer not valid at Rockler's independent resellers. Rockler Woodworking and Hardware reserves the right to limit quantities, correct errors or omissions and modify or end this promotion at any time.
Click here for Free Plans!