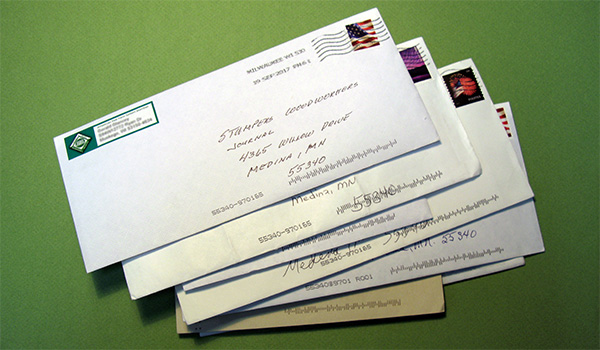 Powder Puff Beetles?
Ron Orr, from Winnipeg, wondered if leaving the furniture containing the pesky little critters out in the natural deep freeze would kill them. Anyone have any theories?
Web Surfer's Review
Greenpeace Calls for Increased Wood Use
We'll have to concede Bill Been's point that our headline didn't quite match the link we provided. While it's true the organizer of the site was a founder of Greenpeace, his new organization is called Greenspirit. We also agree with Bill when he notes that he'd like to have unfettered access to wood products, but wants wisely managed forests as well … so there'll still be some for his grandchildren to work.
Feedback
Holiday Wish Lists
Building on a reader's wish for higher quality high school shop classes, Cal notes that too often those taking shop are ridiculed, and taught poorly by people who set low standards and fill the shops with discipline problems. He added that the lessons he learned forty years ago by "Mr. Albright" have been the foundation for hours spent in the shop (either on random nights or on weekends and breaks), which has been a great way to relieve job stress.
Industry Interview
Craftsman Tools — 75 Years Old and Still No. 1
Jerri Jolet-McKinley has been using Craftsman tools for around 10 years, starting with an Industrial 20″ variable speed scroll saw. She never had a complaint until the saw quit last year, and it took nine service appointments to get someone to replace a computer board. Then last Thanksgiving it quit again. The same tech that'd replaced the board returned and told her it would cost $300 to fix since the saw was no longer under a maintenance agreement. Instead, she decided to order the part herself ($180) and have her husband install it. When that didn't solve the problem, the tech again claimed that it must have been the other board that needed replacing … and that would cost over $500. It's like losing a family member, but Jerri has decided to pop for a new saw … a Sears Professional 20″ saw for $300. She wonders why anyone would agree to the high cost of fixing.