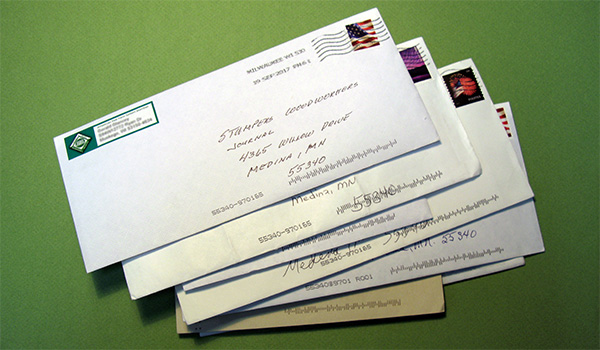 Our article on JET Tools and a subsequent reader's comment on JET customer service stirred up a few additional comments from our readers.
Robert Ellis wrote that he's happy to hear he wasn't the only one who'd experienced disappointing service from JET. When the blade stopped moving on his JET 18″ band saw, he discovered that the "key" had fallen out of the lower wheel. His manual was no help, but when he called JET for assistance, he was put on hold while the service person checked his manual. He got the answer he needed to fix it, but wondered why the heck it wasn't just included in "his" manual! He's also been waiting over a year for a replacement bearing system promised by JET. Robert likes many things about his JET tools, but his experience with JET service may preclude any future JET purchases.
Customer service in general, according to Scott Williams, seems to be getting worse. More specifically, he recounted his problems with a Delta Shopmaster 2-gallon portable compressor. Initially it was a handy addition to his tools. On jobsites it could run his nail guns, and he really liked the fold-up portable design. When the handle got shattered (Scott takes full blame for the incident) he assumed he could just call Delta and get a replacement. After four frustrating phone calls, he was told they didn't have the part. Even offering to pay for the part and shipping produced no results. And one year later he's still awkwardly lugging around the compressor. Scott balanced out his critique by describing how the table adjustment knob on his DeWalt scroll saw (a Christmas present from his wife) broke during shipping. DeWalt sent a new knob in three days, no questions asked!
Claude Wadsworth received a JET 20″ band saw as a birthday present from his wife, but discovered the saw had apparently been dropped during shipping. A local service technician came out after a phone call, ascertained the damage and told JET that repairs could not be made on-site. JET immediately arranged shipping for a new saw.
The plastic magnifying alignment mark on John Brooke's JET fence is prone to breaking and JET has sent three replacements at no cost to John. There was only one time that JET customer service dropped the ball, but John's followup phone call got him an apology and the part shipped. He advises those with bad customer service experience to call back and ask for a manager.
Jon Rufenacht found he had a part missing from his Grizzly sander. The part was hidden from view, and he didn't notice its absence until he took the machine apart. When he called to request the part, Grizzly told him the machine was past the one-year limit on service. The $300 to $500 per year Jon spends on tools will now be spent elsewhere.