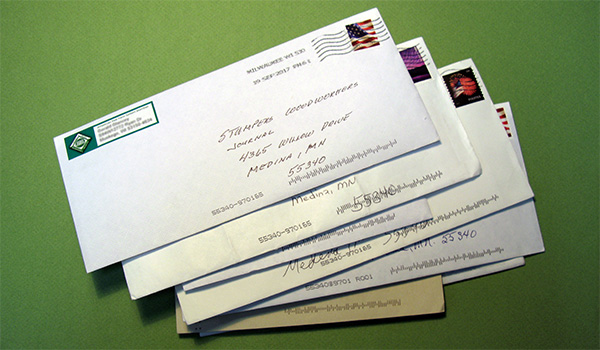 In the last issue, Rob wrote of his post-storm desire to use his chainsaw to help his neighbors with downed trees … purely from altruism, of course (with the possibility of acquiring some nice wood just … a nice afterthought).
Other readers experience the same sort of harvest, and the same sort of altruism. – Editor
"It's always good to harvest downed trees. We had a mature camphor tree in our yard that had to go due to the roots affecting our foundation and plumbing. We opted, after felling, to have it milled and air-dried (19 months). The result:  461 board feet of 5/4 and 8/4 easy-to-work, aromatic hardwood (I've been told it turns well, too.) So far, I've built a blanket chest, two headboards (one king, one queen) and have the parts cut out for a replica campaign secretary (18-in. wide boards). Plus, my garage smells great.  Had I not decided to 'save' this wood, it would have wound up cut into manageable chunks and landfilled. My tree was less than 70 years old, but the average diameter of the trunk was around 32 inches. The sawyer had to trim one side before he could mill it. I was even able to use wood from the three major limbs." – Ralph Lombardo
"Here in Elllicott City, Maryland, I live in a hardwood forest also. We have lots of red oak, white oak, hickory, maple, poplar, just to start with. Here on the East Coast there seem to be lots of weather events. Whether it's 'Snowmageddon,' the Derecho, the Tornado, HellaofalotofRain or whatever, trees fall down. Be ready with your chainsaw to help your neighbors out. And, of course, be on the lookout for good wood because there's tons of it.
"I have, twice now, gone up and down the street I live on with my chainsaw, just to cut an emergency path for vehicles to pass and open up driveways for neighbors to get out. I have ready to go, if necessary, 1. my 16-in. Stihl chainsaw; 2. an assortment of logging tools, i.e. wedges, cant hook or wrecking bars to move logs around, wheelbarrow or whatever to move chunks or logs around; 3. Anchor-Seal or a sealing wax to coat the end grain until you can turn the green blocks down to dry.
"So, by all means, go out and harvest, I mean, help your neighbors out when they are in need. Cleaning up the mess and making sure your neighbors are not distressed is first priority. After that, well, 'the pickin's is good.'" – Chris Barker