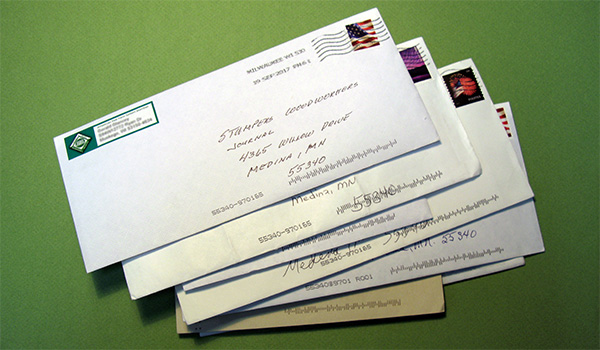 Today's Woodworker
Luis Costa
Don Wolfe wrote to say thanks for sharing Luis Costa's unique murals. Planning to start a small home business in the near future — making shadow boxes — he found it inspirational how people like Luis use their God-given talents.
Bench Dog
Don Wolfe also appreciated the story on Bench Dog. He was especially happy to see American ideas and hard-working Americans doing so well in the field he loves & woodworking. Bench Dog will definitely be on his list for future purchases.
Left-Tilt Safety
Declaring that Rob Johnstone and Michael Dresdner missed the point, Art thinks the box maker's question related more to the miter gauge than to the fence on a left-tilt blade. His reasoning? A box maker relies on the miter gauge for cutting mitered box corners. Assuming that left miter gauge slot was used by a right-handed woodworker, he described how the blade would be tilted toward the hands that held the workpiece. He felt that moving the miter gauge could be a dangerous proposition, especially when cutting sides for small boxes around 3″ x 6″.
Tung Oil Finish Practicality
Our Q&A expert, Michael Dresdner, didn't think much of the tung oil thread summarized in our last issue. As Michael unsparingly explained: "It is hard to imagine that anyone can accomplish anything in the field of finishing given the staggering amount of misinformation (and misdirection) one thread can generate. It was a masterpiece of befuddlement, containing everything from flat-out incorrect "facts" to classic 'post hoc, ergo propter hoc' conclusions. Thanks for a humorous, if slightly disturbing, reading experience."