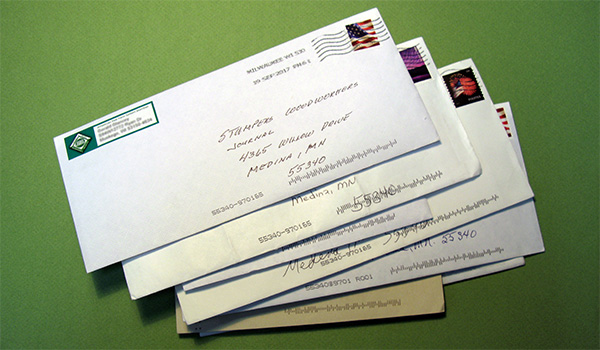 After reading Finish for Cedar, James Deigan wrote to share some of the health hazards a woodworker could faces while working with aromatic lumber. When he went to see a pulmonary specialist a few years back, the doc asked his specifically if his woodworking included cedar. It did, but fortunately, a bronchoscopy – sending a camera in to the lungs – revealed only sarcoidosis. James installed an air filtration system in his shop and began to religiously use his dust masks
For the price of one JessEm Rout-R-Lift FX, Baer Charlton thinks he'd better off buying three new Porter-Cable routers or investing in more lumber. Rich Flynn piggy-backed on Rob's reference to the Titanic, but imagined if the quality of Woodpecker's Professional Router Lift had been put into the Titanic, the passengers would have been sipping frozen margaritas upon arrival in New York.
A couple of readers wrote to thank up for publicizing the recall of Craftsman® Radial Arm Saws in New Blade for an Old Saw. Gregory MacDonald contacted Emerson and will be getting a new blade guard and tabletop in three to four weeks. And after being clobbered a few times by kickbacks while ripping with his Craftsman, Craig Maddox appreciated the information.