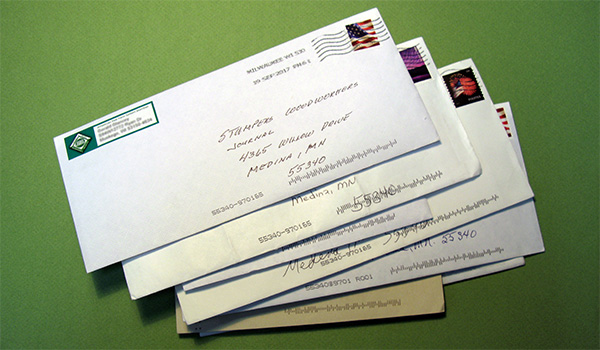 Both Dan DeGennaro and Doug Pieren wrote in their appreciation for our Steve Blenk feature. Though he's not a turner, Dan enjoyed the story-telling expertise and comments about wood turning technique & especially the idea of using a tire iron to shape a piece. Doug has always dreamed of starting his own woodturning business and loved hearing about how it was done.
A couple of Southern hemisphere residents wrote to comment out our reference to the season in our latest Free Plans mailing. It may be "Just like that … it's spring!" up north, but Adam Sidebottom of Australia chided us for assuming all our readers are Americans. And Timothy Wooi of Malaysia reported it was always summer there, with temperatures ranging from 33 to 36 degrees Celsius & whatever Celsius is? Just kidding. For us backward Americans that's 91.4 to 96.8 degrees Fahrenheit!
Dave Tomlinson has experienced the same problem discussed in Is Chipping Just a Fact of Life? while making oak rails and stiles. For Dave, the chipping occurred along the two faces of the groove where the panel slides in. Using Bosch rail and stile bits in a Bosch 1617EVS Router and JessEm Router Lift, he's noticed that his bits were not in fact "matched" as advertised. He's had to do a good bit of sanding to the ogee to bring the pieces together snug. In the future, he intends to buy a higher priced Katana router bits and promised to let us know if that solves his chipping problem.