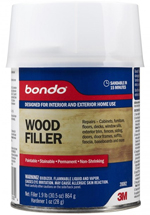 I do a number of yard shadows each year, along with other projects using plywood. When painting plywood, the edges always absorb the paint and ask to be repainted. How can I stop this stop this problem with fewer coats? – Bruce Thayer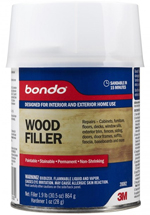 Tim Inman: End grain is more absorbent. It is a fact of life. The better the "sealer" coat you use on the end grain, the better the job. It would be overkill, but an epoxy primer would be a one-coat sealer. Another thing to remember is that to be most effective, the first coat of sealer/paint on the end grain needs to dry completely before the next coat goes on. If the first coat is still wet, the second coat will just allow the liquid to soak even deeper into the grain. Letting the first coat dry hard stops the capillary action which is your enemy.
Chris Marshall: Here's a thought. Buy some Bondo®-type auto body filler or wood filler and spread a thin coat on the plywood edges, then sand it smooth. The goal is not to sand the filler away but to even it out and fill the open pores of the end-grain plys. Prime the edges well with a primer that's recommended for the paint you're using (always start with a primer coat, of course), and that should take care of the absorption problem. I've also used exterior primer that's formulated thicker to cover over old, scraped-off paint. That might work too, instead of the body filler step.