Issue 782
Finding Your Finish
I learned something a few years ago, and after I did, I wondered why it surprised me. When it comes to finishing, I found there are many woodworkers who are more interested in simply finding a finish that works for them than learning the fundamentals behind finishing and considering a variety of finishes. It just makes sense for those folks; they have just completed a woodworking project (the fun stuff), and now they are considering applying a finish (not as fun), knowing if things don't go well, it could mess up all the work they have just completed.
With that in mind, I have a question for you. Do you have a go-to finish? Do you use it on almost all your projects? Or do you use a variety of finishes depending on the project? As we always do, we will share your answers in a future issue.
Rob Johnstone, Woodworker's Journal

Dan Little: Apex Bats Helps Kids Play Ball
Dan Little's wooden
baseball bats
have seen popularity among friends and teammates on his sons' baseball teams.
Plug Fits Tape-side Up
Remember which side is up on a polarized power cord with this
simple solution
.
Premium Project: Turned Lamp
Making objects that are both functional and beautiful has always been a woodworking objective. This
turned lamp
is a good example.
Premium Project: Greene & Greene-inspired Bed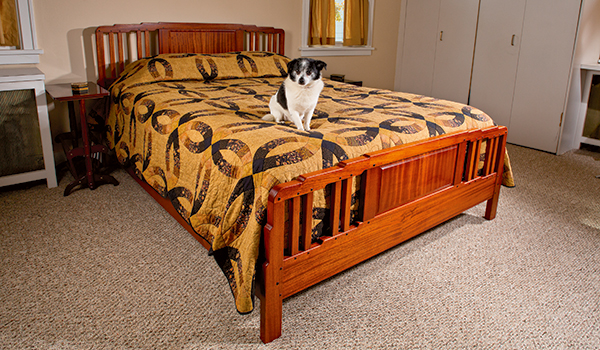 Appealing to the "softer" side of
Arts & Crafts
, this bed's cascading cloud lifts, slatted construction and raised square pegs will help polish your templating and mortising skills.
From Our Sponsor

Click here for Free Plans!
Readers weigh in on using Osage orange lumber and share their projects.