Issue 783
Finishing Feedback
Last week, I asked you all about how you approach the task of finishing. As I may have guessed, you had a lot to say! You can find these comments in the Feedback section of today's Weekly. I was impressed by the variety of your choices and your logic behind the finishes. All I can say is, keep it up. It seems like you are doing great!
Now let me introduce you to some new partners with the Journal. The family-owned lumber company, Lumber Capitol Log Yard in Cogan Station, Pennsylvania, has agreed to work with us in a "learn about lumber" effort. They will write an article in the Journal (about cherry in the May/June issue) and then create a video about milling that species. It is a family business with mom Teri and daughters Emerald and Jade running the log yard. Dad, son Judah, Grandpa and their pooch Roxy round out the team. Check out the video below to find out what I am talking about.
Rob Johnstone, Woodworker's Journal

Milling a Cherry Tree
Emerald from Lumber Capital Log Yard demonstrates the process of cutting cherry lumber from log to boards and discusses one of the typical challenges in this process. You can check out more about their lumber service at
their website
.
A Primer for Drilling on the Lathe
Dennis Belcher of the American Association of Woodturners explores the process of using a lathe to
drill holes
for turning projects, including techniques and equipment.
Premium Project: Rolling Task Light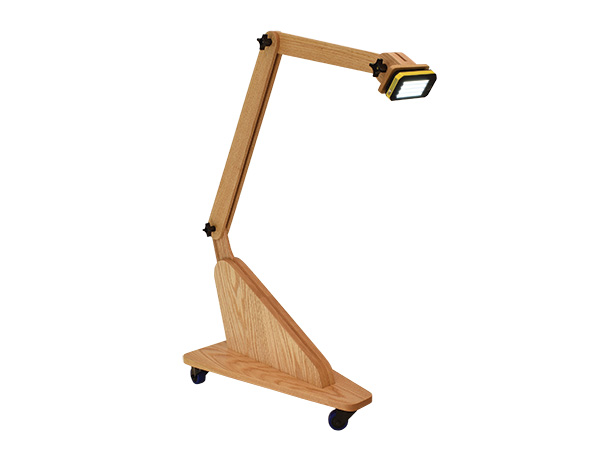 Whether used as a raking light for finishing or for quick, wherever-you-need-it illumination, this articulating
task light
is on a roll.
Premium Project: Inlaid Picture Frame
A made-to-order inlay adds an elegant stripe which ups the ante on a basic
picture frame
.
From Our Sponsor

Sale prices expire 6/1/2023 unless otherwise listed. To get free shipping, simply place your order of $49 or more at Rockler.com by clicking any link above or entering the promotion code at the top of this email at checkout. Additional shipping charges will apply for select over-sized items, express orders, and orders to Alaska, Hawaii, Guam, Puerto Rico, and the Virgin Islands. This offer does not apply to international customers. This offer cannot be combined with other offers, applied to previous orders. Some offers available only online. Not all items available at retail stores. Offer not valid at Rockler's independent resellers. Rockler Woodworking and Hardware reserves the right to limit quantities, correct errors or omissions and modify or end this promotion at any time.
Click here for Free Plans!
Readers share their favorite wood finishes, why they use them and in what circumstances.