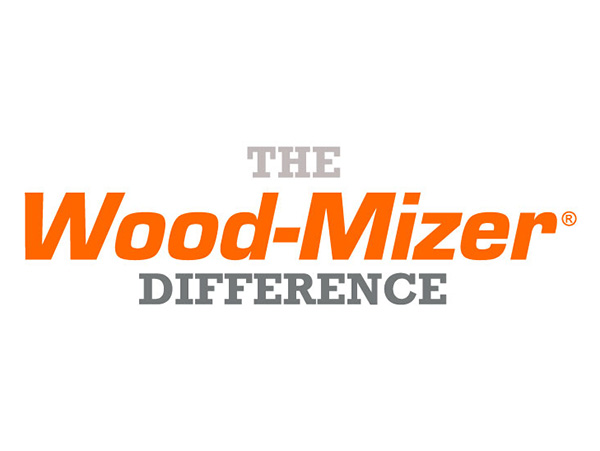 So the Wood-Mizer essentially created its own market by creating a tool for DIYers that didn't really exist before. Dave understands that this tool isn't for everyone. The mills run from $5,000 to $30,000, and that's not an investment many woodworkers will want to make. But for some, especially those who want to cut lumber as a side business, this is an ideal solution.
The Super Hydraulic is the largest of the sawmills Wood-Mizer designed and manufactures.
The company made the smallest mill, the LT15, with the idea that some woodworking hobbyists may want to mill their own lumber for economical reasons. "Maybe the guy only cuts 1,000 board feet a year," says Dave, "but it supplies his habit to make furniture or cabinets or whatever, he doesn't have to produce a lot before his material costs begin to drop dramatically." And it's interesting, he observes, how quickly the hobby can become a business. In many cases, a farmer will get one to turn some of his trees into something useful. Then his neighbors find out and ask if he can drop by and cut up some trees. Like owning a pickup truck near the end of the month, the owner's popularity can snowball pretty fast.
Helping Customers Get Customers
And Wood-Mizer understands a fundamental precept of business: it's good business to help your customers do business. To that end, the company developed a service that benefits both the owners of its product and the rest of the woodworkers who don't own one but who might want to convert a log into lumber every once in awhile. The company has a computer database of owners who are available to mill lumber for hire, and woodworkers can call the company, give their zip code and receive a list of Wood-Mizer owners who can come out and cut up some logs. With this service, the Wood-Mizer company and its products become valuable to the entire woodworking community.
And developing communities have always been important to the founders. Don, who has since retired, began donating the sawmills to missionary communities around the world even as the company was starting out. He knew, says Dave, that a lot of those groups couldn't afford to buy a mill but would benefit from being able to make their own lumber. He's seen pictures of people in some of the Third World countries actually carrying the sawmills into the bush by hand. The smallest piece of the almost 1,000 pound unit weighs about 350 pounds. All of the sawmills run on gas, or diesel or, just recently, electricity.
It also makes sense, when you think of all the exotic hardwoods out there, that Wood-Mizer would go international with its sawmills. It began to offer them worldwide back in the late 80's, says Dave. The company now has manufacturing plants in both the U.S. and Poland and dealers all over the world. At their last count, they had sawmills in about 100 different countries.