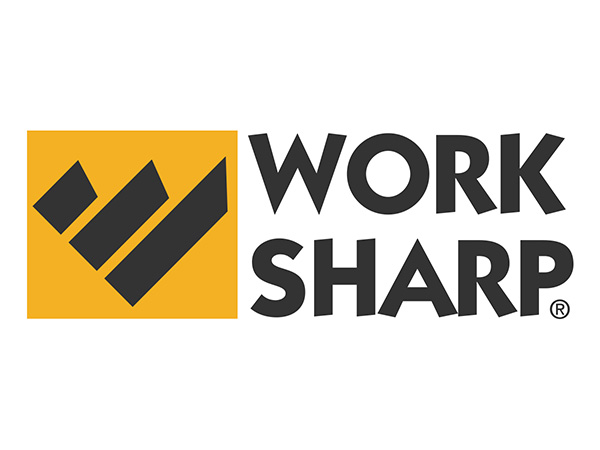 "We're passionate about making sharpening easier and better," Kyle Crawford, Product Manager for Work Sharp told me, "and we listen to our customers."
He's not kidding. By listening to comments coming from their users, they not only consistently create great tools, like Drill Doctor and Work Sharp, but are always looking for improvements, both in and out of the sharpening realm. For instance, they recently introduced a clever new ratcheting hex wrench set. More on that later, but first, let's find out about their latest addition to the versatile Work Sharp, a new Wide Blade Attachment.
"When we launched Work Sharp at the end of 2007," Kyle recounted, "we immediately started listening to customer feedback. It was overwhelmingly positive. Nevertheless, we still asked our customers the question 'If you could improve it one way, what would it do?'
"The most common answer was 'make coffee.' Next, in a more serious vein, was that it have the ability to sharpen wider blades with the same accuracy and ease that Work Sharp brings to chisels and small plane irons. I got together with our engineering team, and at the beginning of this month, we released the Work Sharp Wide Blade Attachment.
"We knew the design intent was to handle blades larger than the current two-inch capacity of the Work Sharp. Although you could use the top tool-rest for wide blades on the original machine, consumers wanted a more precision solution. We began with a flat surface, but knew there was also an opportunity for developing an innovative honing guide to work with it. When we looked at the guides already on the market, we concluded that side clamping offered more consistent results than top clamping types. They offer more consistent edges by preventing the blade from skewing during sharpening.
"However, you also need a registered surface to hold the blade flat. We started with two rods that form registration points to hold the blade flat, but we did not stop there. In order to effectively hold wide but short blades, such as those from spokeshaves, we added flats on the sides of the clamping mechanism. The flats are flush with the top of the rods, allowing you to clamp even blades that are too small to span the inch and a quarter gap of the rods, yet still protrude enough to reach the spinning disk. Those ridges also help stabilize larger blades.
"There's more. The wheels on the honing guide are offset, which allows you to use the two sides to create a much wider range of sharpening angles on one honing guide. The orange side, which corresponds to the orange scale, will sharpen angles from 60 degrees down to 25 degrees. The white side and white scale let you sharpen all the way down to 15 degrees, fine enough for low angle block planes and paring chisels.
"After giving one user an early prototype, he mentioned that he did not want to have to make 72 turns on a threaded rod for clamping the blade. To make clamping faster, we incorporated a quick release lever for the threaded rod. It works similar to the quick release lever on most clamps and bench vises. All you have to do is set the blade on the two rods, press the release, and squeeze. It's that quick.
"The 'L' shaped blade alignment fixture lets you quickly establish the blade in the holder using two different scales, amber and white. Simply set the pin with its arrow facing away from the blade into the hole corresponding to the desired bevel angle. Push the blade forward until it touches the bottom of the rectangular headed pin. That sets the blade for the primary bevel angle. Once you are done sharpening, should you desire a microbevel, simply turn the pin around with the arrow facing toward the blade, reset the blade, and hone again. This creates a one degree microbevel on a 25 degree angle.
"People also mentioned that it would be helpful to have a bevel angle reader so you could figure out the angle on an existing blade. We added that to the side of the alignment fixture so it would always be close at hand. Two key slots on the fixture allow you to mount it to your bench or sharpening area. As an added bonus, the fixture itself forms a try square so you can check your blade squareness during and after sharpening. It puts everything you need for perfect sharpening right at hand in one tool."
Sounds great, but at what cost? "Our suggested list price is $85, but the street price is often as low $70 at places like Rockler and Amazon.com."
I promised you we'd touch on another new offering from these folks, so here it is. "While it is not, strictly speaking, a woodworking tool," Kyle admitted, "our new Ratcheting Hex Wrench set is one of those tools that people look at and say 'why didn't I think of that?' It just plain makes sense, and makes working in tight quarters, which is where hex nuts are often used, vastly easier.
"Several woodworkers at shows have told me they keep their ratcheting wrenches clinging to their band saws with magnets. That keeps the tool handy for adjusting the blade guides under the table, where there is little room to swing even a hex key. Sets of nine keys are available in both standard and metric versions for $17 list price, but are selling for $10 through some venues. You'll find them at Sears, Amazon.com and other hardware stores."
What's next for this gaggle of creative toolmakers? I have no idea, but judging by how much these folks have impressed me with their other tools, I can't wait to find out. Personally, I'm hoping they will create an attachment to sharpen kitchen and hunting knives that's as good and versatile as what they've created for woodworking tools. For now, though, I'm content that all my planes, chisels, spoke shaves and shop tools are mirror-sharp. Thanks, guys!