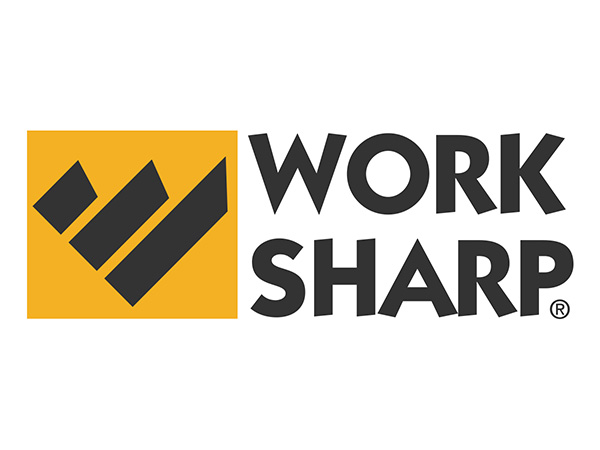 In 1997, Drill Doctor® changed the way many of us look at sharpening bits by creating an inexpensive tool that made this previously mysterious process fast and foolproof. Not content to rest on their laurels, these same folks have turned their attention to sharpening chisels, planes and gouges. With the release early this year of their innovative Work Sharp™ dry sharpening system, they have not only brought consistent, fast, foolproof tool sharpening to woodworkers, they have managed to make the whole process downright fun.
I'm not exaggerating. It's not just that you can get back to work so quickly that you don't sweat the interruption. Using the Work Sharp is just plain fun. I tried one and, before long, found myself looking around the shop to see what else I could sharpen after quickly tearing through chisels, plane irons, all my lathe tools and even my favorite scribe. This thing seemed almost too good to be true, so I called Kyle Crawford, Work Sharp's Product Manager, to find out just how they managed such a coup.
"After our success with Drill Doctor, we wanted to become the market leader in sharpening products," explained Kyle, "so we looked at how woodworkers sharpened their cutting tools. It was a very different situation. With Drill Doctor, the task was to convince people that drill bits could be sharpened instead of thrown away, but when it came to planes, chisels, knives and lathe tools, woodworkers were already convinced of the need to sharpen.
"The problem was that most woodworkers found the job tedious and time-consuming. They were frustrated with inconsistent results and had a hard time maintaining the correct bevel angle and a square bevel edge. When they invested in power sharpeners, the cost was high and there were too many added jigs that often had to be bought separately. Water-cooled systems made their shops an unholy mess. For example, the current leading sharpening machine with only its necessary jigs costs about five hundred dollars, and with the whole complement of accessories can reach twice that. Yet, in spite of the high price, it is still messy, cumbersome to set up, and very slow, so people put off sharpening. We concluded that there had to be a better way; preferably one that was clean, easy, fast and, just as important, affordable.
"We wanted to design a tool on which even a novice sharpener can get excellent results right away. We researched everything from a simple stone and nine dollar honing guide through bench grinders, wet grinders, and the various flat disk powered sharpening systems. Even the best powered systems seemed to lack repeatability, and overheating was clearly a problem on dry systems. With manual systems, the one approach that stood out as a favorite among woodworkers was the so-called 'scary sharp' method which uses inexpensive and quickly replaceable sandpaper affixed to a flat glass plate. That concept became central to Work Sharp.
"Once we defined the problems and strengths of other systems," Kyle continued, "the engineering team went to work. For the next 14months they developed and refined about a dozen prototypes that were then tested in the field. At the end, they came out with Work Sharp, a system that solves all the problems we challenged them to solve and does it at a price woodworkers can afford.
"At the heart of the unit is the 'scary sharp' method, which uses flat tempered plates of glass clad with inexpensive and easily replaceable sanding media. We use a six-inch diameter tempered glass plate as the platen that holds the abrasive. These glass platen disks are stable and always flat, eliminating the need for truing up a wheel. Instead of a diamond point to clean the cutting surface, all you need is a crepe stick, a latex block that cleans and lubricates the abrasive to resist further loading. We chose that size so customers could use the same six-inch abrasive disks they already have for their random orbital sanders. Of course, we also sell abrasive disks from coarse 40-grit all the way up to 6,000-grit Micromesh ™ and everything in between. Ours are ceramic and aluminum oxide Norton abrasives, because we found they give a better surface finish than the others we tried.
"The basic tool comes with two glass plates, and since both sides can be used, that means you immediately have four different quick change surface grits. Changing the glass plates is as simple as unscrewing the top knob and lifting out the plate, flipping it over to the next grit or replacing it with the next wheel, a process that takes mere seconds and requires no tools at all."
Below the spinning glass disk is the sharpening port, the clever device that makes the process so quick, easy, and repeatedly accurate. "The sharpening port," explained Kyle, "is a flat plate that guides a chisel, plane iron, or other flat blade tool so that the bevel meets the underside of the sharpening wheel squarely and at precisely the right angle. It handles tools up to two inches wide with a sliding fence that creates two parallel rails to guide the tool into the abrasive edge. That results in a perfectly square bevel every time. The port has stops you can set at 20, 25, 30, and 35 degrees, the four most common grind angles used for planes and chisels. It also allows you to create a five degree micro bevel for three of the four grind angles, something many feel speeds the honing process.
"The port also acts as a heat sink to prevent the tool tip from overheating. That's because we placed it directly in the path of a forced air flow created by an impeller mounted on the bottom of the wheel hub that pulls cool air across the cutting edge of the tool as it is being sharpened. Not only does that cool the tool, preventing burning or overheating, but the air is then routed through the motor cavity to keep the motor cool. It is virtually impossible to burn the edge of a cutting tool in spite of the fact that the system sharpens remarkably fast.
"There's also a skew cam adjustment that lets you dial in the exact alignment of the port, resulting in a perfectly square edge on the sharpened bevel. This is not for sharpening skew chisels, mind you, but only for minor correction. In most cases, you will find that the port comes properly aligned from the factory, since each machine is tested and calibrated right here in Ashland, Oregon before it is packaged.
"To sharpen a chisel or plane iron, you set the port at the angle you want by clicking it into its numbered notch, then lay the flat back of the tool on the port's ramp. Push the tool into the underside of the spinning disk for one second, then pull it back out. Yep, just one second. Repeat that about nine or 10 times and, in 20 seconds, the tool will be sharp. The port's ramp that your chisel slides along is lined with a piece of ultra-long-wearing ceramic 400-grit abrasive. As you push the chisel or plane iron into the wheel and pull it back out, this abrasive removes any burr as soon as it is created. That speeds the sharpening process, too, since there's no need to go to a stone to remove the burr. It's one of the four patent pending inventions connected to this machine."
For those tools too large for the sharpening port, there is a height adjustable tool rest that allows you to use the top of the disk to sharpen. Because the entire surface is unobstructed, you can sharpen any length or size edge. This top surface is also ideal for flattening the backs of chisels and plane irons. However, it is when you must sharpen odd configurations like lathe gouges and carving tools that this machine really struts its stuff, and shows itself to be way more fun than it has a right to be.
One of the slickest features of the tool, and by far my favorite, is a slotted wheel with matching slotted abrasive disks that Work Sharp calls "Edge-Vision." ™. As the wheel spins, you look down through it. The wheel becomes invisible, and what you see is the actual cutting edge as it is being sharpened on the underside of the disk. This freehand grinding takes place on a large access area on the opposite side of the machine from the port, and lets you see exactly what is happening on the edge as it happens. That makes for complete control when grinding or sharpening even curved edges, such as lathe gouges. Besides, it's just plain fun to use.
Clever design is one thing, but will the tool hold up? "The unit is constructed using a cast metal top, a sheet metal housing and a tool grade impact and vibration resisting base with bench mounting tabs," Kyle pointed out. "Inside is a one fifth horsepower induction motor and a gear reduction system that uses a timing belt instead of a V-belt. The result is a maintenance-free gear train that never needs to be re-tensioned. The gearing creates a 580 rpm wheel speed, what we found was the sweet spot between fast sharpening and preventing overheating." All this translates into a very durable, maintenance-free machine. Not surprisingly, it comes with a bumper-to-bumper two-year warranty.
So, what are the damages for all this technological wizardry and solid construction? Two hundred dollars (street price) buys you the complete unit including two glass plates, one edge vision wheel, the top tool-rest, a crepe stick abrasive cleaner, four different grits of solid abrasive for the glass wheel, three grits of slotted abrasive for the slotted wheel and a replacement two-inch abrasive strip for the sharpening port bed. In short, everything you need to sharpen just about anything in your shop is in this one convenient package. Of course, you can buy more disks if you like; they are 20 dollars for the glass and slotted wheels and 30 for a leather-faced hone wheel, including honing compound.
I know what you are thinking. You've got to see this to believe it. Fair enough. Head on over to the Work Sharp web site and watch the video on their home page. While you're doing that, I'm going back out to the shop: I just thought of another tool I can sharpen, and that's the perfect excuse to play with the Work Sharp a bit longer.