I've had the privilege of living through what I believe has been the golden age of home-shop woodworking. When I started out, I worked in a professional cabinet shop and had access to power tools that the hobbyist often found too expensive to be practical. But over the years, versions of those pro-shop tools have been reengineered for home-shop use. Not only was it fun to see those tools being developed and sold — I had moved into the world of how-to woodworking publishing — but also to watch the quality of those tools improve over time.
Where are we now? The home-shop world of woodworking tools has a scope of products that are simply amazing — so much so that our options can be overwhelming. And even now, the quality of many of the offerings continues to improve. (For one example, check out the article on Nova's new Neptune lathe in our upcoming February print issue!)
I can't wait to see what comes next.
Rob Johnstone, Woodworker's Journal

Wellens Creates Tables Made for TV
Influencer
Dan Wellens
has transformed his CNC table-making business into HGTV stardom on Renovation 911.
In Praise of Parchment Paper
Need a non-stick glue-up surface for your next project? The
perfect solution
can be found in your kitchen.
Premium Project: Five-spindle Inlaid Bench
An elegant,
simple bench
can complement many living spaces. A long weekend will suffice to build this Asian-inspired version.
Premium Project: Make a Picnic Basket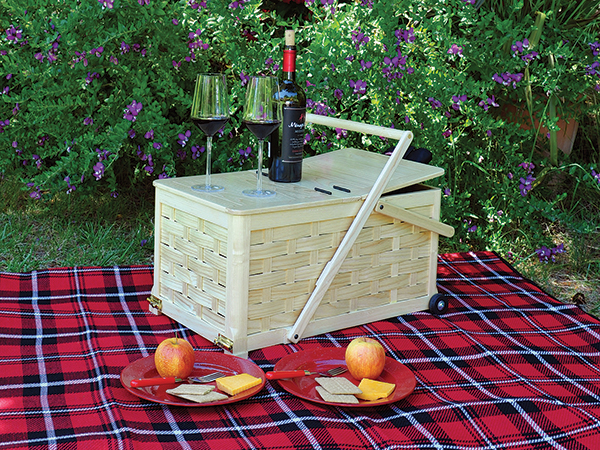 Want to weave wood without steam bending? Learn how as you build this ready-to-go
picnic basket
on wheels.
From Our Sponsor