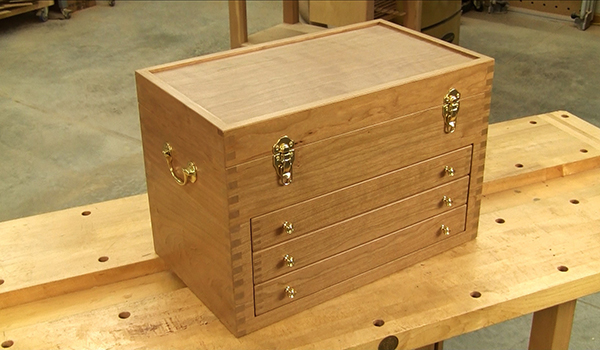 Build this woodworker's tool chest with these complete plans and a how-to video.
If you'd like to make this classic tool chest, you are in luck. This tool chest project plan has a free video component that will walk you step-by-step through the construction process. And in addition, we are also providing free detailed step-by-step instructions on how to build this tool chest.
Check it out by downloading our in-depth PDF here.
But, before you get started building your own tool chest, go ahead and watch the video to familiarize yourself with the tricks and techniques we came up with while building it. The video is not only instructive, it's entertaining. And did you notice…it is all free.